Fighting COVID with efforts-- Shengang Labor Union and Sunslew are in action
---
---
  Fighting COVID with efforts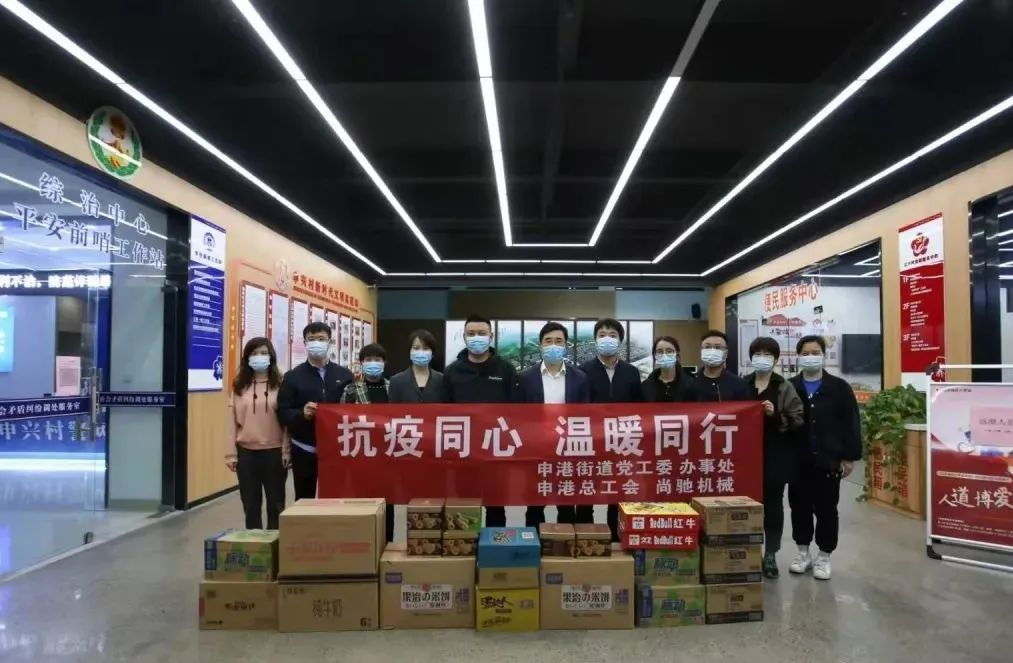 Condolences to front-line workers
  The epidemic touches everyone's heart. In this unexpected war "epidemic", the front-line staff of Shengang strict's anti-epidemic move forward in reverse, experience the risks and facing the difficulties. They guard the well-being of the people, and they make countless people worry about them.
  At 7:00 p.m. March 14 2022, Yan Jianjun, deputy secretary of the Party Working Committee of Shengang Sub-district and Huang Ying,member of the United Front Work Committee of Shengang Sub-district Organization, led the team to 13 village communities, as well as bayonet, community health service center and transfer personnel Wanjiang Nile Hotel.They visit and condolences to the staff who are sticking to the front line of epidemic prevention, express the care of the "mother family" of the Shengang Sub-district Party Working Committee, the office and the labor union, learn more about the situation of the front-line staff, material allocation, work and rest time, etc., and work on the front line of the fight against the epidemic. He expressed his condolences and gratitude for their hard work, and urged everyone to pay attention to the combination of work and rest, and to protect themselves while doing a good job in epidemic prevention and control.
  Since the outbreak of the epidemic, the Shengang Sub-district Federation of Trade Unions has regarded epidemic prevention and control as an important battlefield to demonstrate responsibility. Be the vanguard and take the lead, initiate initiatives to care for and care for front-line staff and employees of epidemic prevention, and use practical actions to play the role of the trade union to contact employees. It can better strengthen confidence, warm people's hearts, and gather people's hearts. As a member of the "Regional Union of Trade Unions", Sunslew responded positively and took the lead in taking action. It carefully selected food and beverages such as Red Bull, Pulse, Egg Rolls, Coco Pie, etc., and worked with the Shengang Street Federation of Trade Unions to fight the "epidemic" front line. The recipients sent supplies worth more than 35,000 RMB. Mr.Ji Cheng of said: "The epidemic is ruthless, and there is love in the world. Sunslew has always participated in and helped to fight the epidemic in its own way. To win the battle of epidemic prevention and control, to make the voice of Sunslew in the epidemic prevention and control work in the whole street, to show what Sunslew has done, and to contribute to the strength of Sunslew."
  You are the anti-epidemic fighters who are not afraid of "smoke of gunpowder", and we are your solid backing! Fighting the epidemic with one heart and warmth, gather together a strong force to fight the epidemic.
---
Fighting the epidemic with one heart